Dunn Law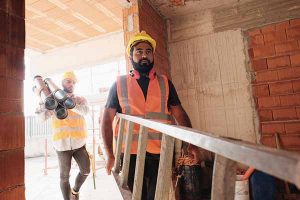 We know how to help if you are injured at work.  Since 1983, Rod Dunn has represented thousands of clients in workers compensation cases arising throughout the state of New Mexico.
Rod initially gained substantial experience representing insurance carriers and their insureds in workers' compensation and personal injury cases.  In 1987, Rod has discontinued his defense work and opened his own law office, focusing on representing persons injured in work-related accidents before the New Mexico Workers Compensation Administration. In August, 1993, Rod was recognized as a specialist in the field of workers' compensation by the New Mexico Board of Legal Specialization. Since 1995, Rod has been identified as one of the best lawyers in America in the workers' compensation field in the publication The Best Lawyers in America.
Dunn Law
Rodney Dunn
Attorney at Law
Rodney Dunn attended the University of New Mexico, graduating in 2012. After attending college Rodney was admitted to the South Texas College of Law located in downtown Houston. After completing his first year at South Texas College of Law Rodney transferred to the University of New Mexico School of Law. There, in 2016, he received his Doctor of Jurisprudence degree with honors.
Contact Us >>